Wondering where you should look to find the fish you want to catch in Door County? Green Bay is full of several types of fish that can be fun to catch, fun to eat or both.
Your friendly guides at Green Bay Trophy Fishing want you to know more about fishing in the waters of Door County. If you are planning to be in Door County and would like to know more about all of the fish you can catch, read this article to find out more about the best fishing in Door County.
What Kinds Of Fish Can You Catch While Door County Fishing?
Walleye
Walleyes are possibly the most sought after fish to catch in Door County. There are several effective ways of catching them–from jigging with minnows to trolling crankbaits. They are found throughout the Bay of Green Bay and Door County, but Sturgeon Bay is pretty hard to top in terms of walleye size and quantity. Sturgeon Bay has what walleye like in terms of food sources and habitat. It has deep rocky shorelines on the Green Bay's Eastside and shallow mud flats up to the north near Fish Creek.
Another great location just out of Sturgeon Bay is Larson's Reef, which is one of Door County's most famous reefs to fish. Green Bay Trophy Fishing guides frequent these locations often as wind conditions, seasons and fish movements dictate where walleye roam.
Northern
These fish can grow to up to four feet and 20 pounds in some cases. The prime seasons to catch northern pike in Green Bay are spring and fall when they come up shallow to feed on baitfish. In the summer months, they can be found in bays and harbors, namely Sturgeon Bay, Detroit Harbor and Rowleys Bay. Although Door County has clear water with either sandy or rocky shoreline, there are a few weedy areas to cast lures into where they like to find cover. They also like to hang out near drop-offs and deep waters near points, reefs and islands.
Green Bay Trophy Fishing Guides regularly frequent these areas depending on the time of year, customer objectives and conditions.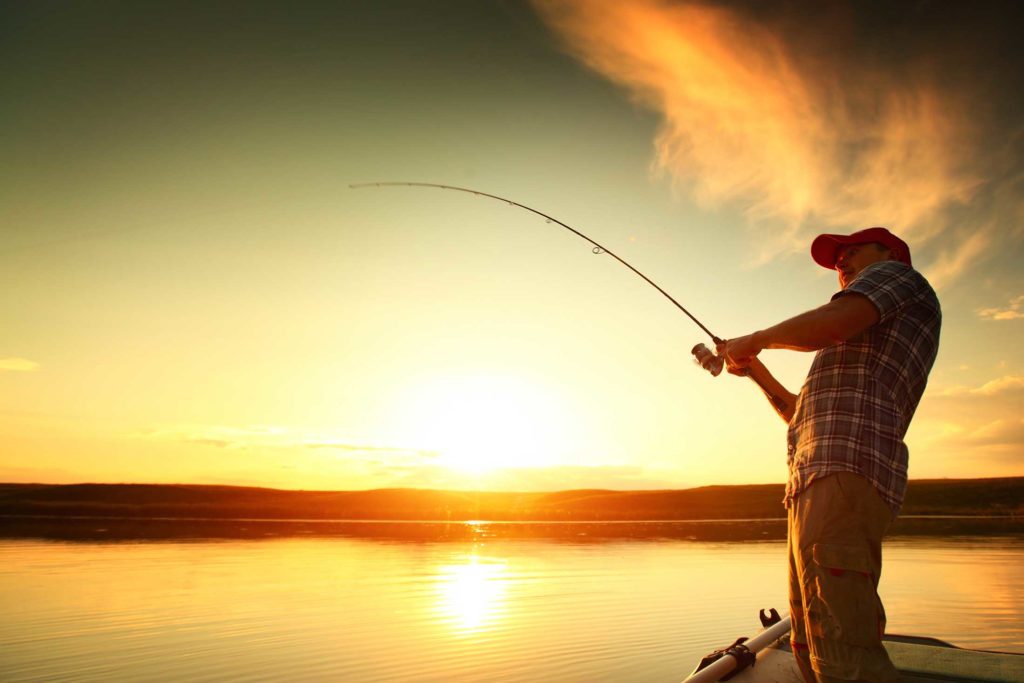 Smallmouth Bass
Door County smallmouth fishing brings in droves of anglers from all over the United States. The walls that connect the harbors of Gillis Rock to Sturgeon Bay from May to September are great places to hook up with these tenacious fighters. Use a tube, ned rig, hair jig, in these areas. Another great spot is Washington Island where you can hook into some very big smallmouth bass. They tend to like rock structures and reefs where they like to fill up on gobies and other baitfish.
It's important to practice catch and release and handle large smallmouth bass with care as they are essential in reproducing bass populations in Door County.
Musky
Although Door County isn't known for Muskies as much as the southern part of Green Bay, there are some very big muskies out there to be caught. If you do want to fish for these monsters in Door County, Sturgeon Bay is the place to start. Casting lures such as bucktails, spinners and jerk baits seem to work best for attracting the big guys. It's important to remember that fishing for muskies takes a special set of skills and equipment to do it properly.
Muskies can reach up to four feet in length and are the apex predator in these waters so it will be a challenge landing one of these beasts using a regular rod, reel, line and lures.
Fish Like A Local With Green Bay Trophy Fishing Guides
With over 25 years of experience guiding clients around the top Green Bay and Door County fishing spots, Green Bay Trophy Fishing is the place to start planning your next fishing adventure. Whether you want to catch bass or northern for the thrill of the fight or walleye to enjoy for dinner, Green Bay Trophy Fishing can accommodate you and your party.

We offer flexible Green Bay fishing charters to fit your schedule. We can assist you with lodging, transportation and other aspects of your stay while in Door County too. To book your fishing charter adventure, start here.