Corporate Fishing Trips on Green Bay, Wisconsin 
Would you like to impress a prospective client before making a big sale? Want to add a fresh twist to this year's corporate outing while still building on the company values of teamwork, friendly competition and most of all, fun? A corporate fishing trip on Green Bay, Wisconsin can help you achieve all of these goals. 
Get started on your adventure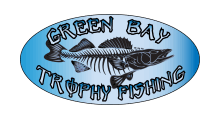 Imagine your business partners or staff in boats laughing, bonding and enjoying the great outdoors as your new hire gleefully shrieks when he hooks into one the many fierce-fighting fish in Green Bay, Wisconsin. Working together to land a fish is an outstanding team-building experience. You can even raise the stakes by including incentives for the person who catches the biggest fish and the most fish. 
Green Bay Trophy Fishing is the perfect place to start planning your corporate fishing trip. With over 25 years of guiding experience in and around Door County, our professional guides have provided companies of all sizes with fun, fish and beautiful scenery.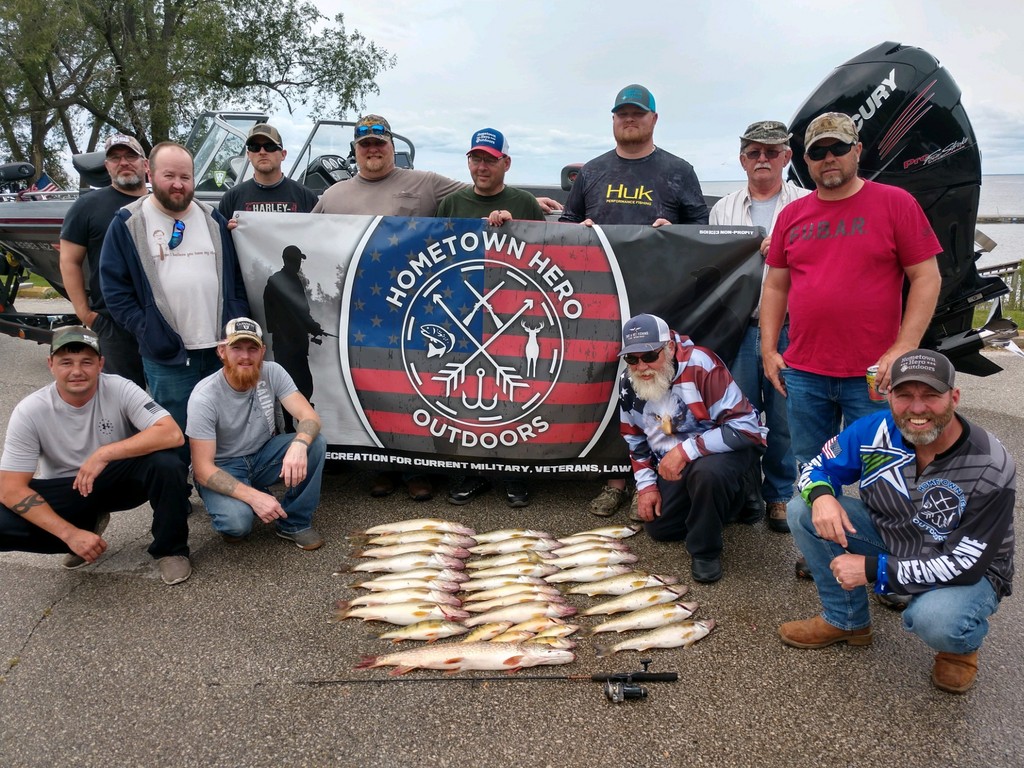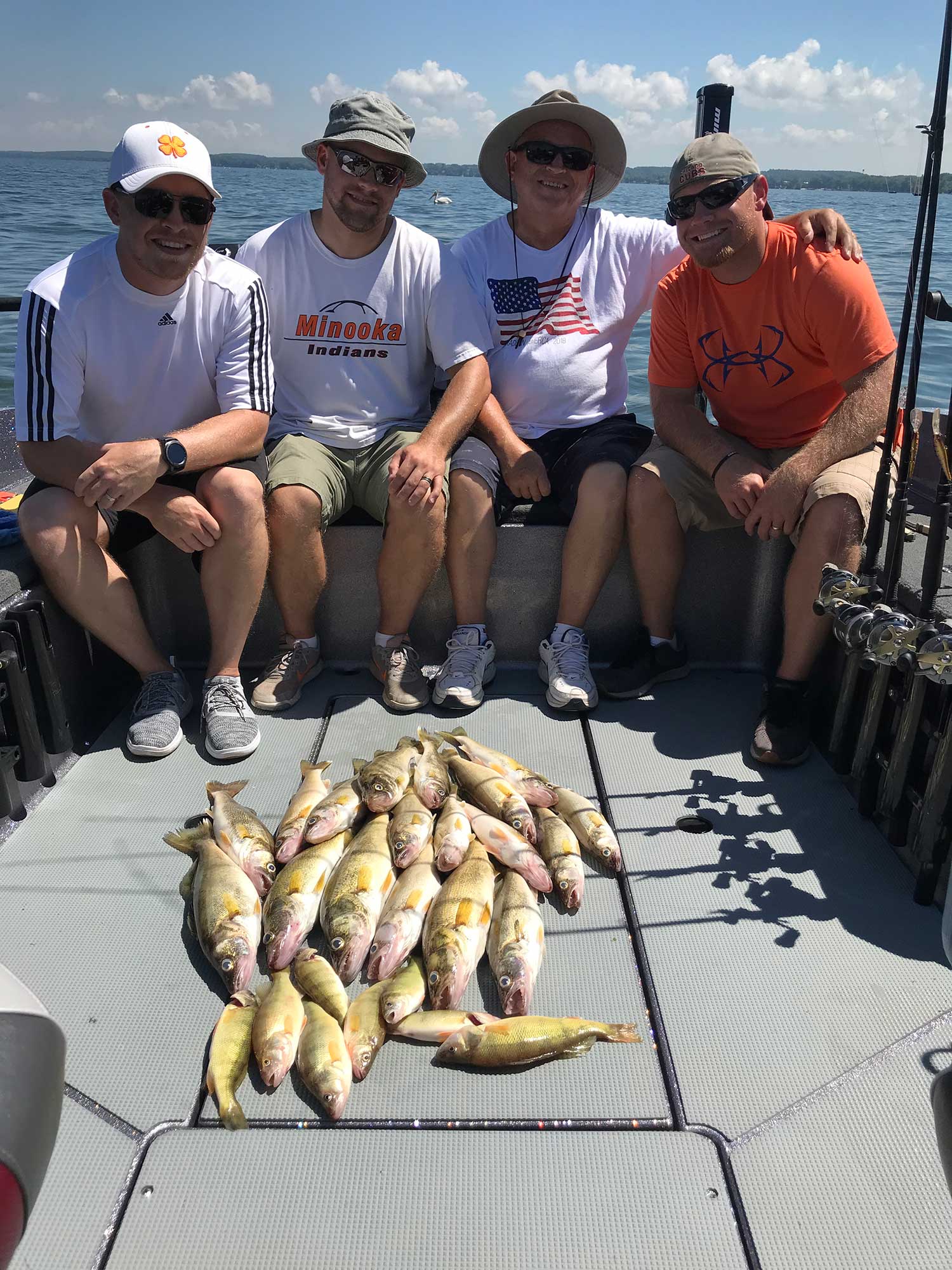 Experience a Corporate Fishing Charter on Green Bay, Wisconsin
Depending on the size of your party or group, Green Bay Trophy Fishing can have anywhere from three boats up to 15 for very large groups, accommodating anywhere from four to 40 people on your corporate fishing trip.
Between netting beautiful freshwater fish, you can discuss the specifics of a sale, talk about plans for your company with your managers or forget business for the day and connect with an employee you haven't had the chance to get to know. No party is too big or small and you can customize your team-building corporate fishing trip to your exact specifications.
What Should My Team Bring?
Our professional fishing guides will provide all of the fishing equipment you will need including tackle, rods, bait and electronics. 
All members of your party who intend on fishing will need a Wisconsin fishing license. Warm clothes, sunscreen, sunglasses, a phone for pictures and snacks are good ideas. If you intend on keeping your catch, a cooler is also necessary. Other than those things, all you and your clients or staff will need to bring are their sea legs and a fish-catching attitude.
Can I Keep The Fish?
Yes, but only the walleye. A Wisconsin fishing license allows you to keep five walleye 15-inches or larger. The smallmouth bass isn't nearly as good to eat as walleyes so they are for catch and release only.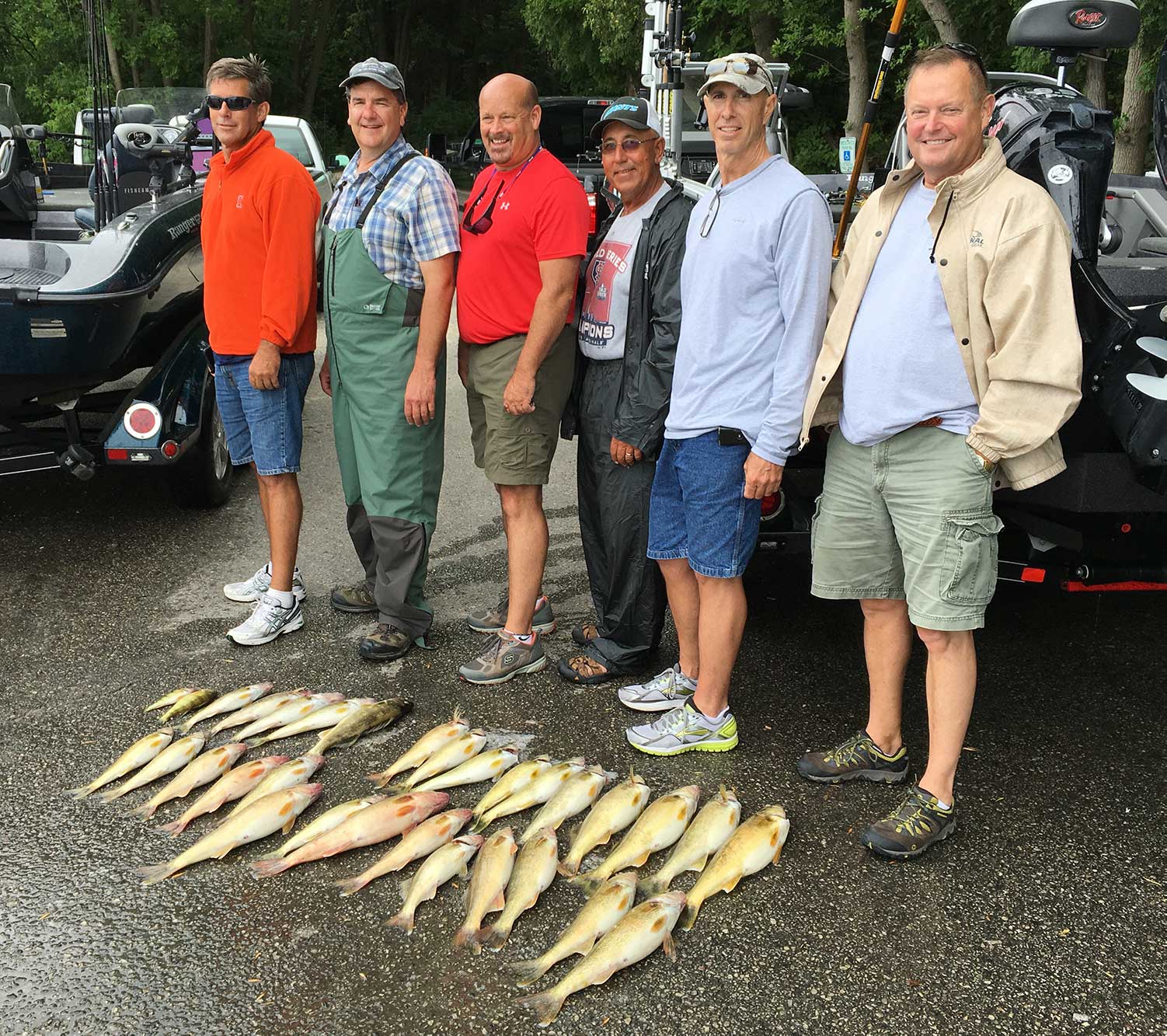 What Other Services Do You Provide For Corporate Fishing Trips? 
At Green Bay Trophy Fishing, we're experts at accommodating and planning for groups of all sizes. We can arrange to pick your group up at the airport, locate parking for buses and vans, book lodging in and around gorgeous Sturgeon Bay and even plan a traditional shore lunch.
Let our experienced team help make this year's corporate event especially memorable! Contact us today to book your corporate fishing trip.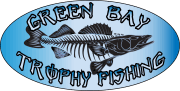 We have over 25 years of fishing guide experience finding walleyes on Green Bay, Sturgeon Bay and the Door County area in any type of weather, rain or shine. We take pride in every trip we guide. We love fishing trips and we love it when our customers can enjoy it too. Nothing achieves this like catching a lot of big fish. If you are planning a trip to our area soon and want a professional fishing guide, check our rates here and get ready to fish!
Book The Adventure of a Lifetime