Green Bay Northern Pike Fishing
Thinking of fishing for northern pike in Green Bay, Wisconsin but aren't sure where to go and what you'll need? A Green Bay fishing guide can help you with that. Hiring a Sturgeon Bay fishing guide is a surefire way to save time and resources trying to locate northerns yourself. 
While fishing for northern pike in Door County, Wisconsin with a qualified fishing guide, you will benefit from years of industry knowledge and best practices. Our expert guides will help you track down the elusive pike and land that fierce beast in your boat. 
Get started on your adventure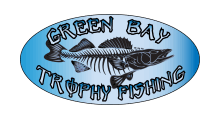 With our expert Green Bay northern pike fishing guide by your side, you'll still be telling stories about this trip years from now. If you've heard good things about northern pike fishing in Green Bay, Wisconsin and want to plan the fishing trip of the year with your buddies, read on.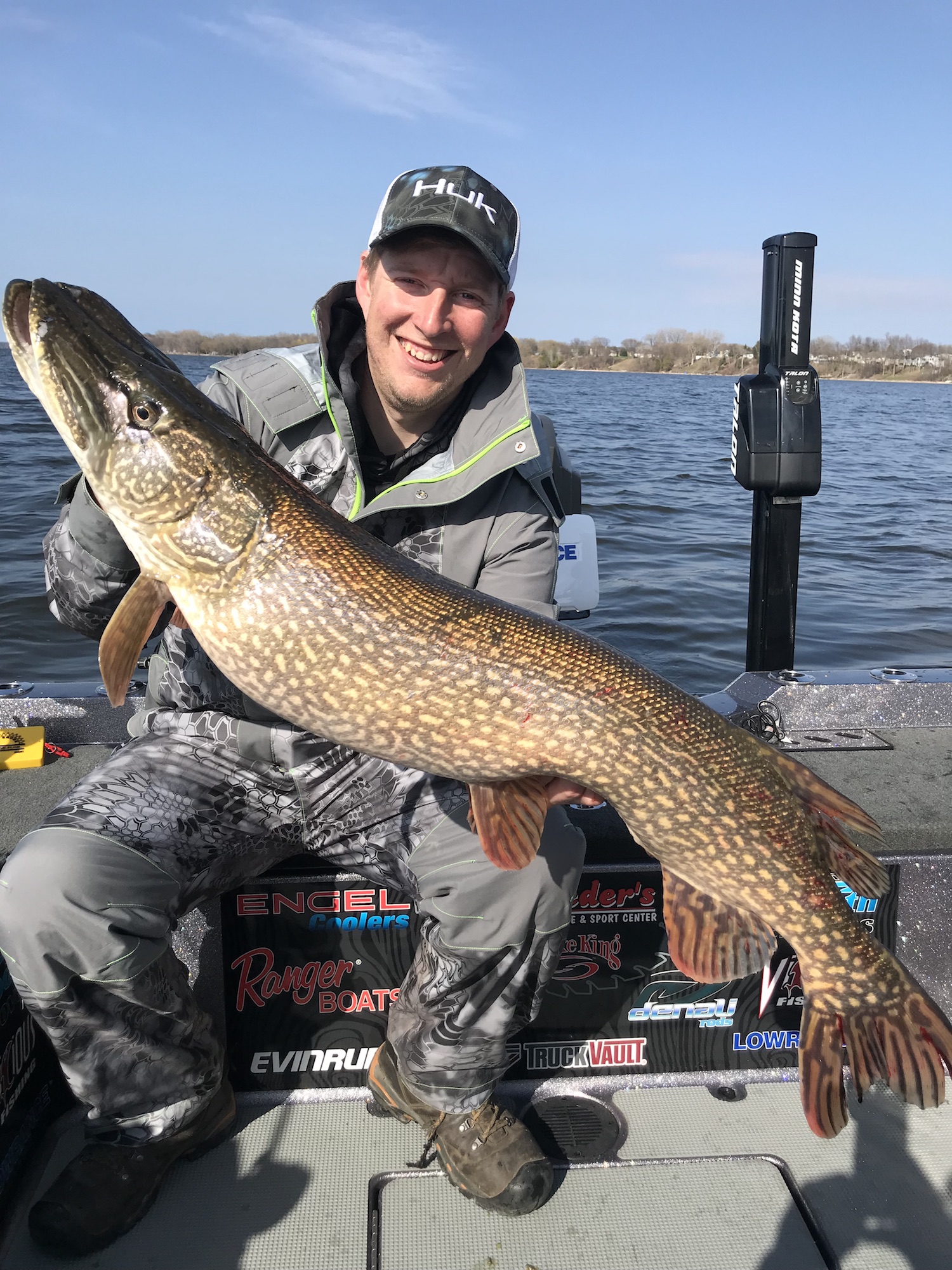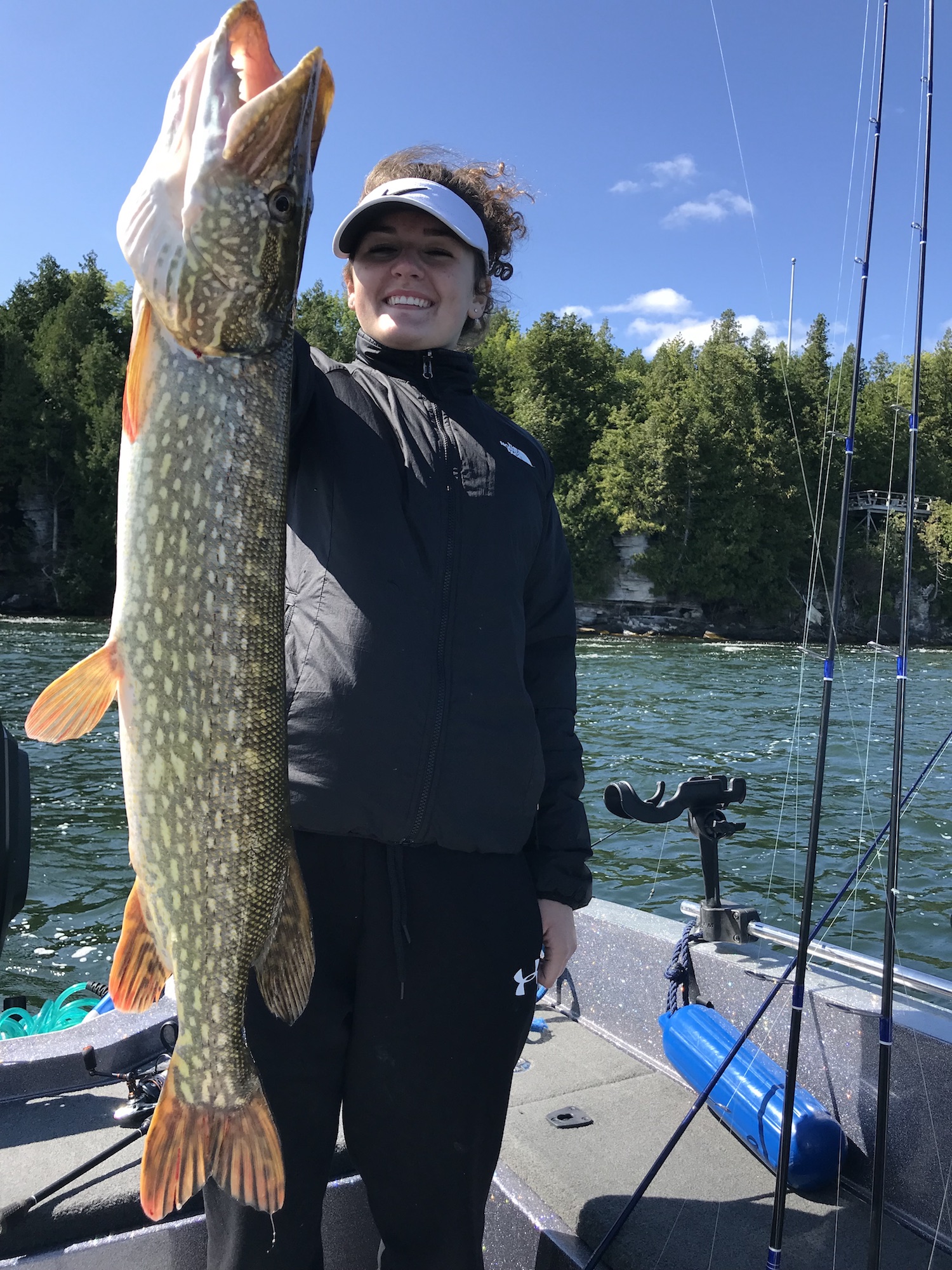 What is the northern pike?
The northern pike is one of the most exciting catches out there. This monster fish (some of them are as long as 4 feet!) will buck and twist on your line, forcing you to use every ounce of strength and skill to haul it into the boat.
The northern pike, or northern, is a carnivorous fish endemic to the northern hemisphere. They range from most of North America, Russia and parts of Europe. They are common in both fresh and brackish waters. 
In most lakes, they are relatively large for their surroundings. They grow to an average length of 16-22 inches. The largest recorded size for a northern pike is nearly five feet in length and over sixty pounds. Once on the line, northerns do just about everything they can to get off. Whether it's using their size and strength to run all over the lake or leaping three feet out of the water, get ready for a fight if you want to land one of these fearsome fish. 
Generally, they are solid olive green with lighter shades of green and yellow moving toward the white belly. Elongated brownish-yellow spots run vertically down the sides. These spots will be stripes on a young pike. Northern pike has a closely related cousin, the muskie, that it looks very similar to. The main differences are the northern pike will have light markings on a dark background and has fewer sensory ducts under its lower jaw. Muskies also grow larger.
How do you catch a northern pike?
There are a few different ways to catch this hard fighting fish in the bay of Green Bay, Wisconsin. Casting near the weed line onshore is an exhilarating way to catch northerns. With this method, you'll feel the northern 'hit' the lure and then tussle to free itself once the hook is set. Trolling with crankbaits behind the boat delivers the same enjoyment. Feel the northern attack your lure, watch your rod tip bend and hear the line whizz as your catch starts to dive and run.
You can also catch northern pike in Wisconsin by drifting with a minnow hooked through the lips and a sinker heavy enough to withstand the drift motion, bobbing close to the weed line or even jigging with a minnow hooked through the mouth. While these methods aren't as active as casting or trolling, either one is still a great way to catch northerns in Door County, Wisconsin.  These monsters have rows of needle sharp teeth used to catch prey, so be sure to use pliers instead of your fingers to remove those hooks.
What lures work best for northern pike?
This depends on the time of year it is. A large inline-spinner works well in the spring because it covers a lot of water before the weeds hit their growth spurt. Crankbaits can be just as effective casted as trolled behind a boat. You can never go wrong casting a minnow-mimicking lure toward the weed line. This could be a shad rap or any of Rapala's lures. Just make sure you don't get weeds on the lure. Northerns don't like salad.
Where should you fish for Green Bay trophy pike?
Green Bay northern pike fishing around the Western tributaries is superb. Common areas include the Fox River, the east shore in places like Little Sturgeon Bay and Rileys Bay, Sturgeon Bay and the Sturgeon Bay Ship Canal up to the north. Late into the summer, more places are turning hot, like Sister and Ellison Bay.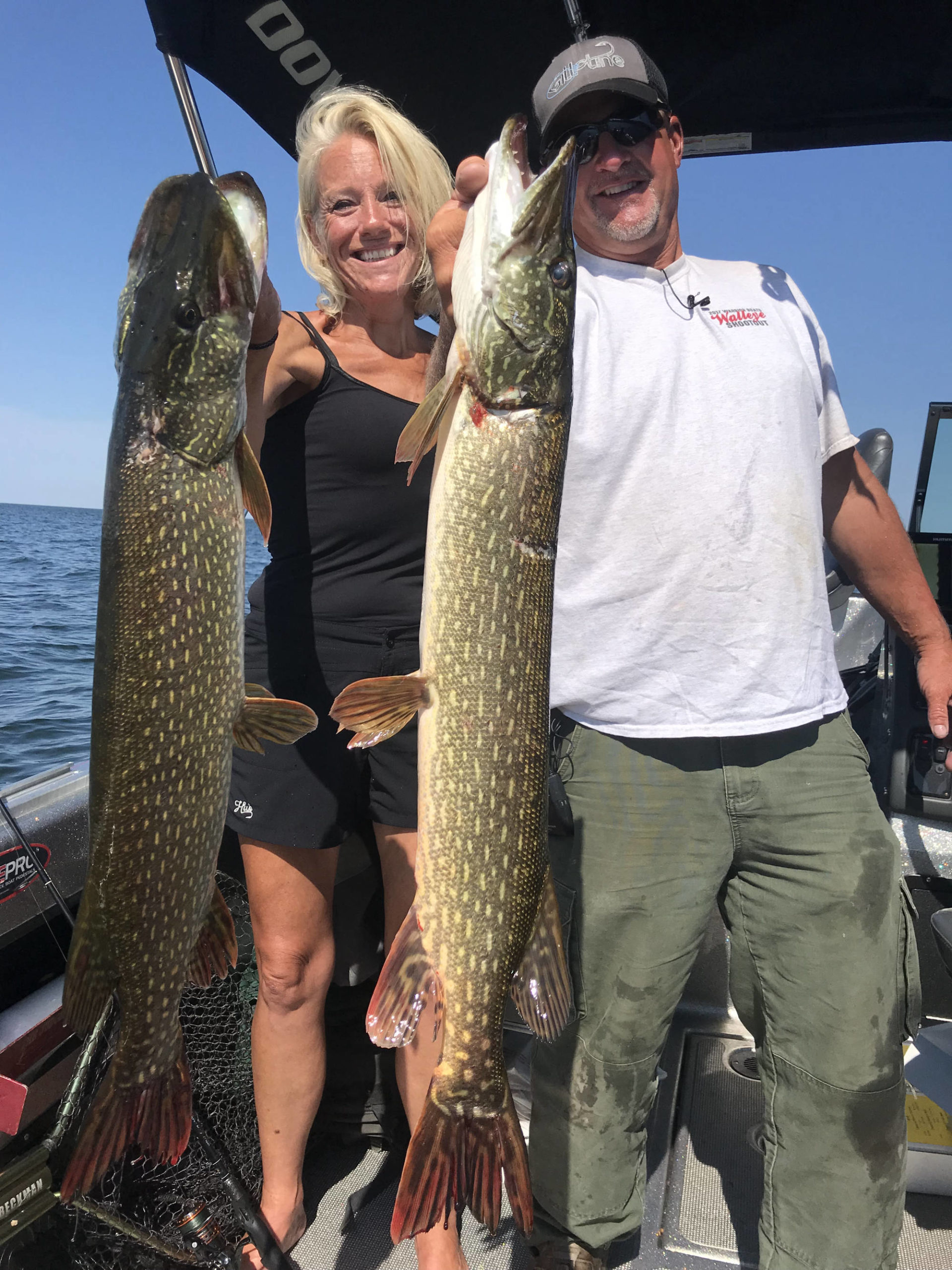 When is the best time to fish for northern pike in Wisconsin?
There are two really good times to catch northern pike in Wisconsin. The first is in the early to mid-spring when they are hungry from limited options during winter. The other is in the fall when they are preparing for the cold months. You can catch a lot of northern pike throughout April and May and September, October and November in the fall.
Why Green Bay Trophy Fishing?
If you want to be put on the biggest northerns in Green Bay, contact the friendly and experienced fishing guides at Green Bay Trophy Fishing. We know all the best places on the map–and a few that aren't–so you and your party will have a great chance to catch a lot of northerns. 
The benefits of a Green Bay Trophy Fishing guide don't stop once they've found fish. Our knowledgeable guides provide advice on the best gear, teach relevant techniques and, once you've set your hook into a massive northern, coach you through the ensuing battle to land it while providing an expert net job. If you want to eat your catch, your professional guide will demonstrate and instruct how to clean them.
 Green Bay Trophy Fishing guides are outrigged with state-of-the-art boats and equipment. We take a lot of pride in what we do and get as much joy out of watching our clients catch fish as we do catching them ourselves.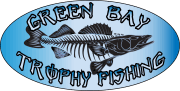 We have over 25 years of fishing guide experience finding walleyes on Green Bay, Sturgeon Bay and the Door County area in any type of weather, rain or shine. We take pride in every trip we guide. We love fishing trips and we love it when our customers can enjoy it too. Nothing achieves this like catching a lot of big fish. If you are planning a trip to our area soon and want a professional fishing guide, check our rates here and get ready to fish!
Book The Adventure of a Lifetime