PRICING
All of our trips start from the time we leave the dock until we return to the dock. This includes travel time to fishing spots.
Four hours is enough time to fish for walleye or bass in three to four spots. It gives us time to settle into these spots and room to try different styles of fishing (trolling, drifting, jigging, etc.)

Perfect for older folks and families with kids who like to fish but don't want to stay out too long.

We generally fish the Sturgeon Bay Area and south into lower Green Bay. Customers will be given an option to fish Northern Door County with a $100 fuel surcharge added to the invoice.
In seven hours, we can cover more spots around Green Bay, Door County. We can fish up to five to six spots with this option while targeting walleye or bass. We can even explore other species if you so desire if the time of year is right.

This option is for serious anglers who want to spend all day on the water having the best opportunities for catching fish.

A full day gives the captain many options for putting you onto fish. This is great when fishing slows down at one spot, you have several more options.

We generally fish the Sturgeon Bay Area and south into lower Green Bay. Customers will be given an option to fish Northern Door County with a $100 fuel surcharge added to the invoice.
Our Mission Statement
Green Bay Trophy Fishing is committed to your fishing experience. We know having a fun, successful time on the water is important, but catching fish is our goal. Our experience allows us to put customers on fish with the latest techniques and seasonal patterns. Every fishing trip is customized to our customer's goals. If you're a hardcore angler looking to catch a trophy, or someone wanting to learn a few spots, we have you covered! Weather is an important factor when it comes to fishing on Green Bay, wind alone can dictate whether a bite is average or rockstar. We catch fish a high percentage of the time, but on some rare occasions, the fish are just not biting or we can't get to the good spots due to inclement weather. We put our heart and soul into each trip, we take nothing for granted and exhaust all efforts to catch fish!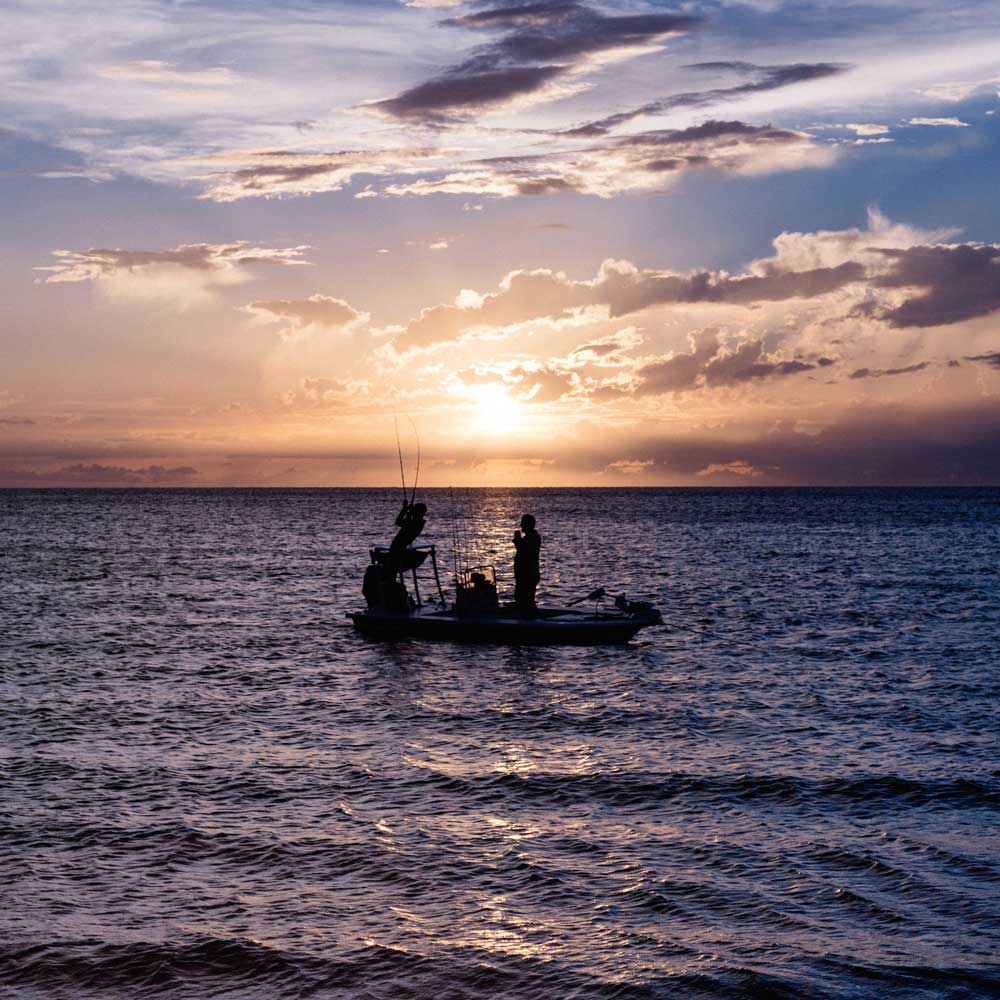 Trip Planning
Your fishing adventure begins by contacting Lonney from Green Bay Trophy Fishing. We will check availability for the date or dates you are requesting. Once your date(s) have been scheduled a $250.00 deposit will be taken to hold your date and an invoice will be sent to your email address.
We will call you a day or two before your trip and discuss options based on targeted fish species, time of year, location and weather conditions. Due to inclement weather, your trip will be rescheduled. Delays of fishing trip or cancellations due to inclement weather will be at the captain's discretion.
Gift Certificates & deposits are non-refundable.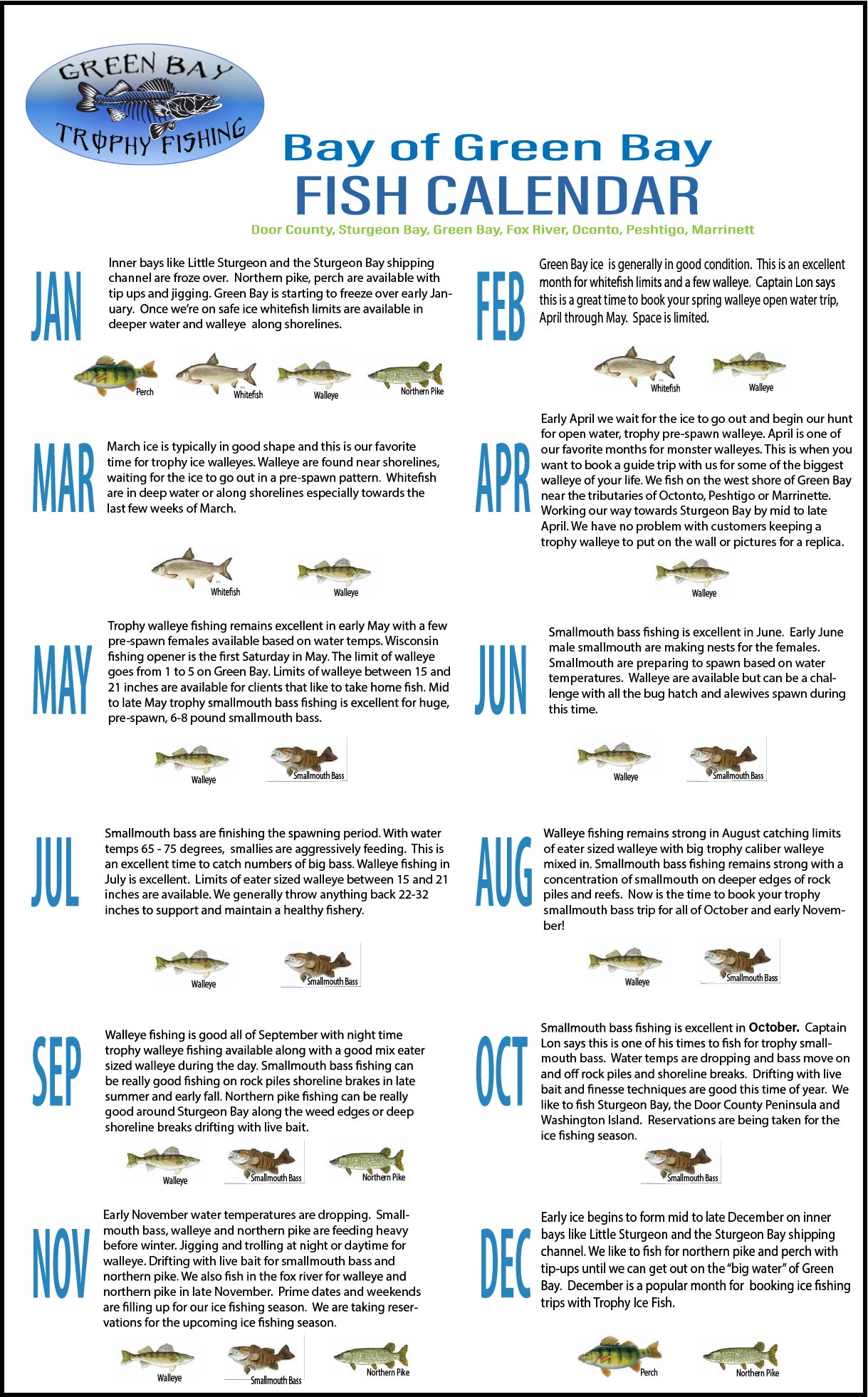 What To Bring
Appropriate Clothing/Rain Gear (if forcasted)
Sunscreen & Sunglasses
Personal Snacks & Beverages
Cooler for Your Catch
Camera & Fish Catching Attitude
Fishing License
Limits and Regulatory Information
Fish Cleaning
Due to transportation rules imposed by the Wisconsin DNR Green Bay Trophy Fishing will not be taking the risk of cleaning fish for their customers. Proper arrangements should be made to handle the cleaning of your catch. Thanks – Green Bay Trophy Fishing
It is illegal to transport fish subject to a minimum length size, unless you keep the carcasses of the fish with the fillet and the skin and scales remain intact (on the fillets) to show the fish still meet the length restrictions.
Walleye Limits
The first Saturday in May is the Wisconsin fishing opener and the limit of walleye is 5 per person until March 15th of the following year. Once the limit of walleyes is reached for the amount of people in the boat the fishing trip is over! If you booked an 4,6,8, hour trip and you choose to keep your limit of 5 walleyes per person between 15- 21 inches you would be considered "limited out". If you have any questions, please ask when you book!
It is illegal when any fish you take into possession which you do not release immediately is part of your daily bag limit even if it is released later. "Culling" is the release of a fish after it was held in an angler's possession to be replaced with another fish.
Book The Adventure of a Lifetime