Fishing with a Guide around Green Bay, Wisconsin
There is perhaps nothing more frustrating than to hear how great the fishing is in Green Bay, Wisconsin only to not have so much as a nibble once you get on the water. It doesn't matter how great of a fisherman, or woman, you are or how great your boat and equipment are: sometimes the walleyes just get the best of you. This year, make the right decision for your fishing trips to Door County and hire an expert fishing guide from Green Bay Trophy Fishing.
Get started on your adventure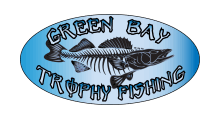 As a professional fishing guide service, Green Bay Trophy Fishing makes Walleye Fishing in Wisconsin as fun as it sounds and better. Walleyes can be elusive, but with the assistance from a professional fishing guide in Green Bay, Wisconsin from Green Bay Trophy Fishing, you might not walleye fish anywhere else after your fishing trip there.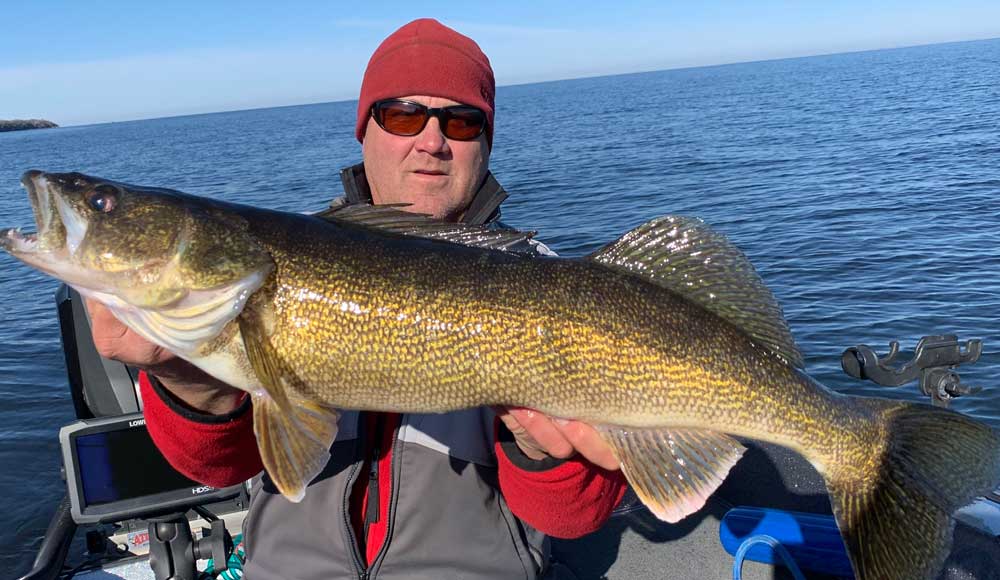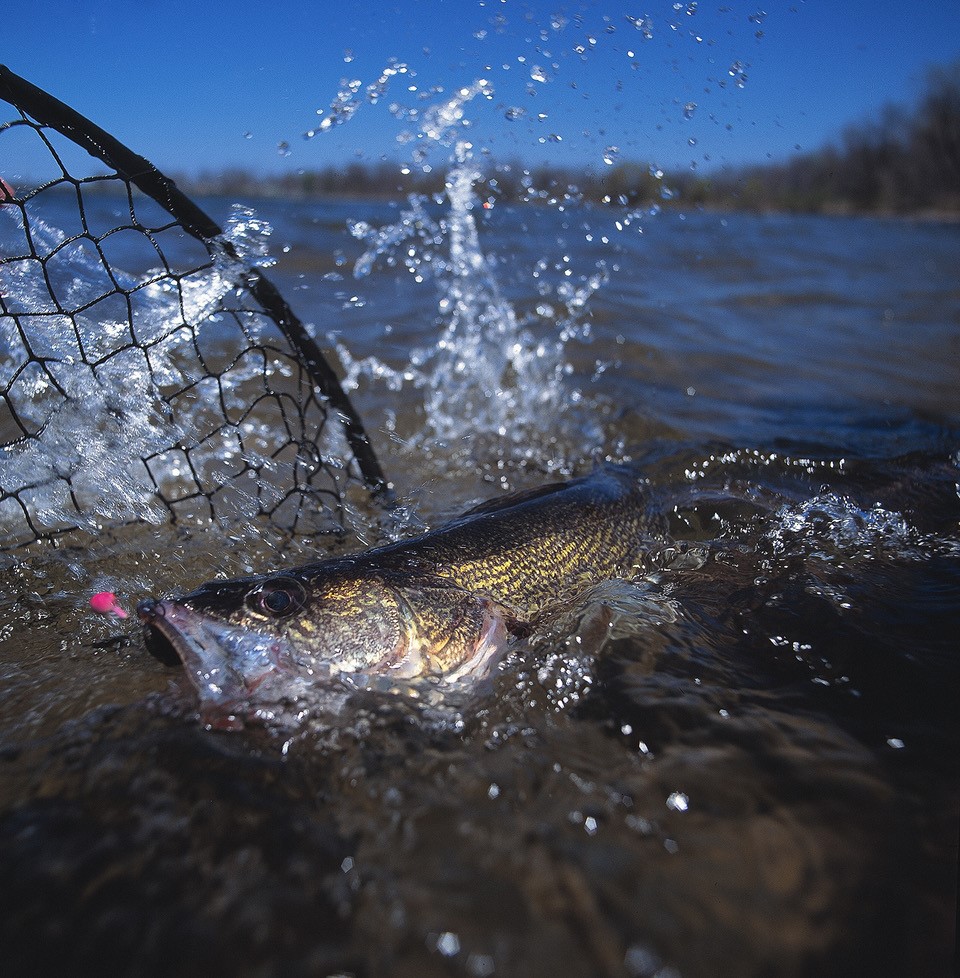 What is a walleye fish?
A member of the perch family, the walleye gets its name from the pale, cloudy appearance in its eyes which functions as a way to see in low light. Their bodies are long and thin. They are a combination of dark green on top, light brown with dark striping along the sides and a white underbelly. Walleyes have many needle-like teeth in a big mouth and sharp spines on most of their fins. Walleye can reach up to 32-36 inches in length and weigh up to 10 to 15 pounds.
They like the deep, cold and quiet waters of rivers, lakes and reservoirs of Canada, the Great Lakes and lakes across the upper Midwest, but nothing beats Green Bay walleye fishing in Wisconsin. Because they are active at night, during the day they lie low in deep water with a lot of logs, rocks and plants as cover. They have great low-light vision that helps it find prey at dawn and dusk. They prey upon small fish, crayfish, gobys, flies and other insects.
These delicious fish spawn in late spring or early summer in the gravel or rocks in rivers and the shallows. The female lays around 100,000 eggs that watch after around two weeks. A walleye can live up to 18-20 years. They have a closely related cousin, called a sauger that looks nearly identical to them, except when it comes to coloration around the caudal fin.
How do you fish for walleye in Wisconsin?
If done incorrectly in the wrong conditions, walleyes can be very hard to catch. There are several methods using a variety of baits and lures. All can be effective in positioning you where the action is depending on the time of day, season, and where you are on Green Bay. There is trolling, casting crank-baits, snap jigging key locations drifting withy live bait. Paring the right bait or lure with the correct method therein lies the challenge.
Your walleye fishing guide will know the best course of action based on conditions, inform you of what you will need and demonstrate for those not familiar with any concepts. Guided walleye fishing trips in Wisconsin are a great way to expand your knowledge of fishing methods. You can purchase fishing licenses online where they have both state resident and non-state resident licenses as well as other information.
What to fish for walleye with?
From jigs to ripping raps, shiver minnows to crawler harnesses, there are a ton of ways to attract and catch walleyes. Our Green Bay walleye fishing guides know them all. Your walleye fishing guide will be able to help you with what will work best.
For example, with snap jigging and casting, there are a lot of different lures that mimic the swimming motion of fish walleyes like to eat. You can contact your guide service to find out which lures you should buy if you want to.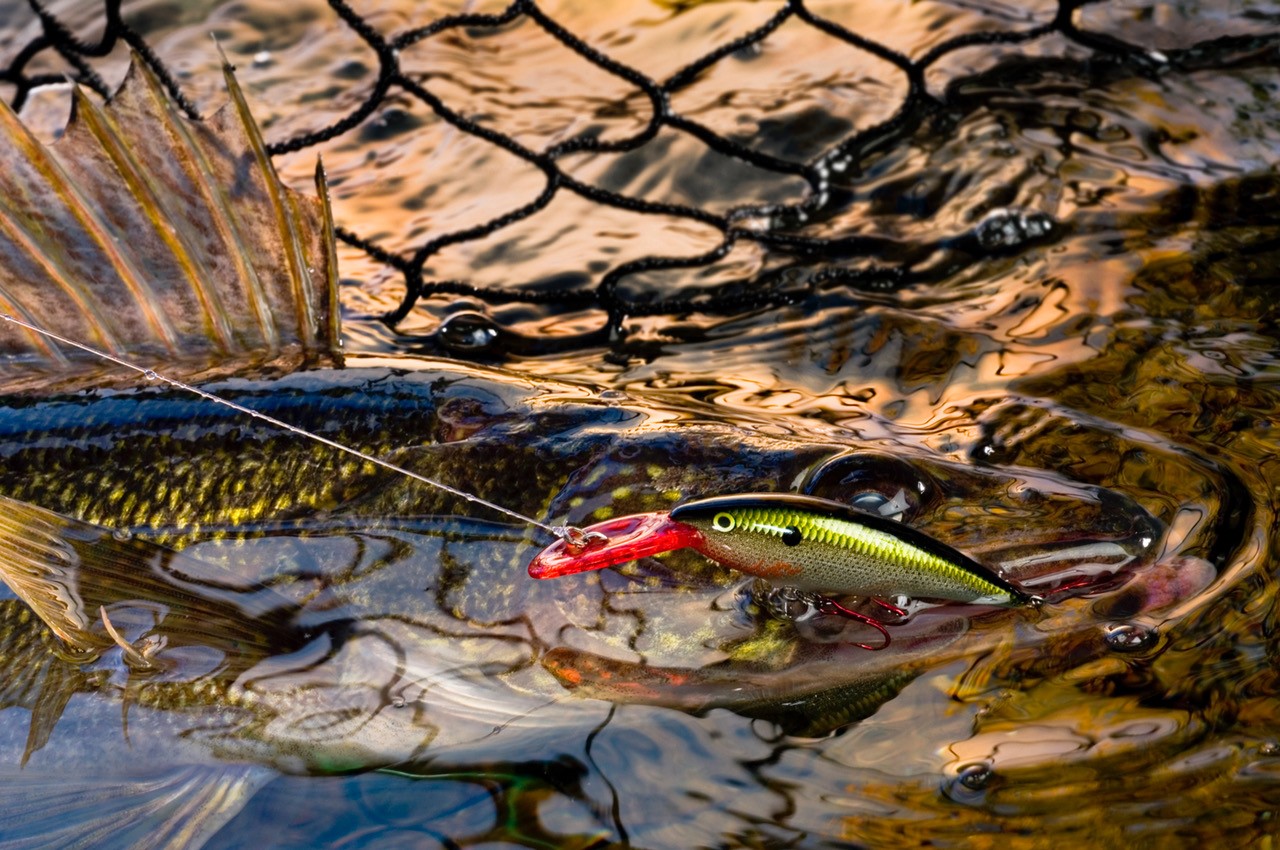 When is the best time to fish for walleye in Green Bay, Wisconsin?
They can be caught all year round in Green Bay and Door County, but the best time to catch the big ones—over 12 pounds—is probably mid spring when these hungry walleyes come out of the depths. Green bay walleye fishing starts in the Bay's tributaries, such as the Fox River, Oconto River and the Menominee River, in March. As the ice on Green Bay clears, large schools of walleye can be found in a pre-spawn pattern. This is when Walleye fishing in Wisconsin is really fun as a boat can catch anywhere from 20 to 50 fish on an average day in the spring, which is also the best time to catch the big walleye, ranging in length from 28-34 inches.
It should be noted, however, that weather conditions vary greatly from one day to the next during spring in Door County, Wisconsin so be sure to bring the proper clothing including rain gear and warm layers. You can ask your fishing guide service what they recommend.
Where is the best place to get a walleye fishing guide in Wisconsin?
Wisconsin is full of lakes, much like its neighbors to the west and east, most of which have healthy walleye populations thanks to controls like catch limits and the size. As we previously mentioned, walleye can be difficult to catch unless you know what to look for. With years of experience, fishing for walleye in Sturgeon Bay, Bay of Green Bay, and the rest of Door County is our specialty.
Green Bay walleye fishing is so popular because of the beautiful bay, the sheer number of fish (it's one of the top 5 walleye fisheries in the country) and the presence of qualified and experienced fishing guides, like at Green Bay Trophy Fishing.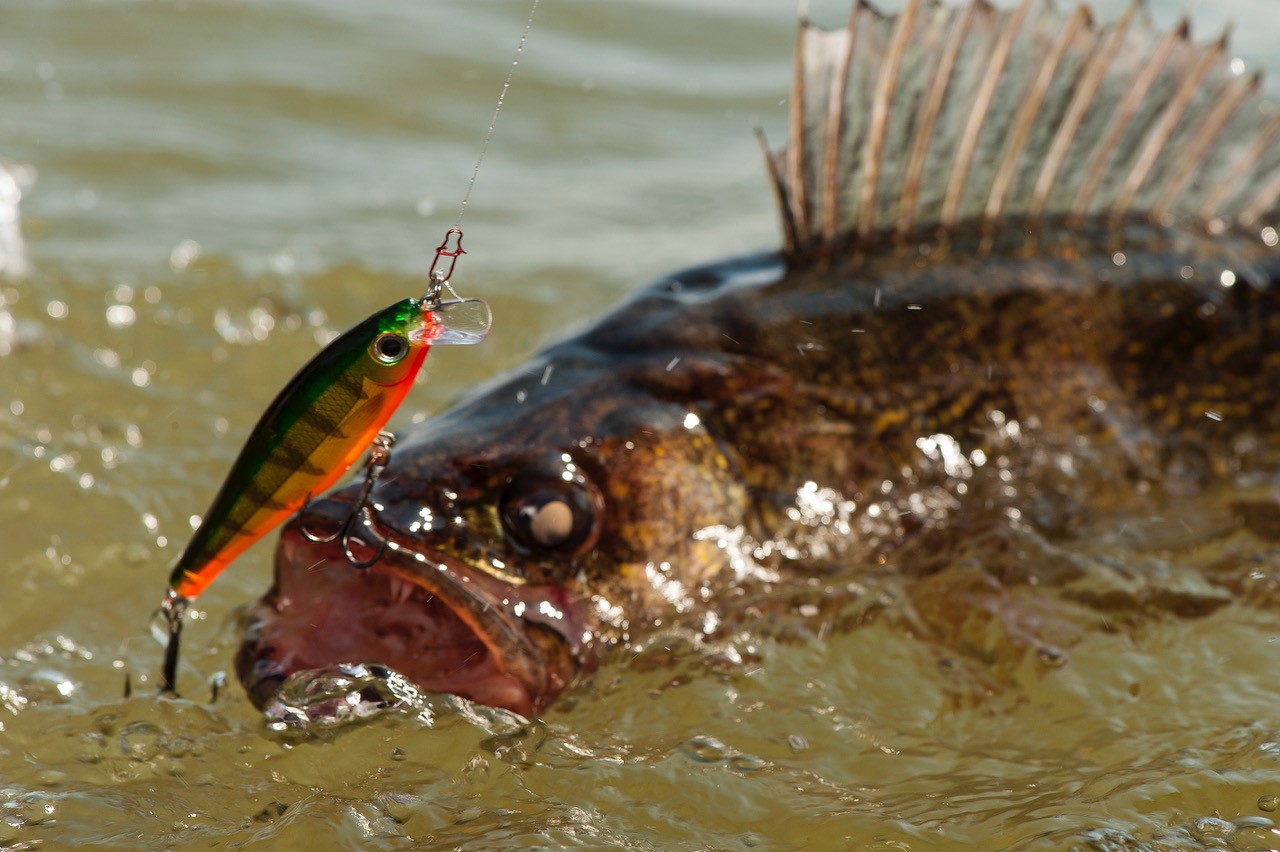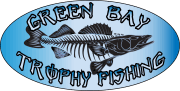 We have over 25 years of fishing guide experience finding walleyes on Green Bay, Sturgeon Bay and the Door County area in any type of weather, rain or shine. We take pride in every trip we guide. We love fishing trips and we love it when our customers can enjoy it too. Nothing achieves this like catching a lot of big fish. If you are planning a trip to our area soon and want a professional fishing guide, check our rates here and get ready to fish!
Book The Adventure of a Lifetime