Door County and Green Bay are generally known for their walleye fishing, but it is also known nationally for its smallmouth bass fishing. In this blog, we will look at the various areas in Door County where you will find these great fighters and a little insight as to how to catch them. Whether you're looking to do some Sturgeon Bay, WI smallmouth bass fishing or head out to Washington Island, you'll know a little more about these places and more Green Bay smallmouth bass hotspots after reading this blog.
Washington Island
According to natives of the island, Washington Island smallmouth bass fishing is the best in the entire region. Bass caught here routinely weight more than 4-5-pounds, especially in the channel between Washington Island and Detroit Island. The best time to fish Washington Island is mid-May into the fall when bigger smallmouth bass migrates to the area to gorge themselves in the shallows as the water temperatures drop. The rock, sand transitions around Washington Island is a good habitat for smallmouths, although they find little protection for spawning in the open water. Detroit Harbor, West shore, Washington Harbor, Jackson Harbor and other inlets on the island are better suited to lay their eggs.
Sturgeon Bay
Sturgeon Bay is another great spot to hook into trophy smallmouth bass. The best time here is really from the very beginning of the fishing season into late October. They can be found over flats in very shallow water before the spawn before the water heats up. After the spawn and when water temperatures rise, they move out deeper to anywhere from 8 to 15 feet of water. Bass like to eat gobies so anything that mimics gobies is a great bet at catching them. Plastic baits such as ned rigs, tubes, drop shot, Senco worms and swimbaits work very well. In the fall they move even deeper to waters of 20 to 45 feet deep.
Throughout Door County
Though Washington Island and Sturgeon Bay are the two big names in Door County smallmouth bass fishing, there are plenty of other great spots throughout the region. West of Sturgeon Bay is Little Sturgeon Bay, Riley's Bay and Sand Bay. These can be fantastic for catching big smallmouth bass in Door County. Fish Creek is one of the most scenic towns in Door County and also has some very good smallmouth bass fishing. Just off of Fish Creek is Strawberry Island, which has a lot of big smallmouth bass at times.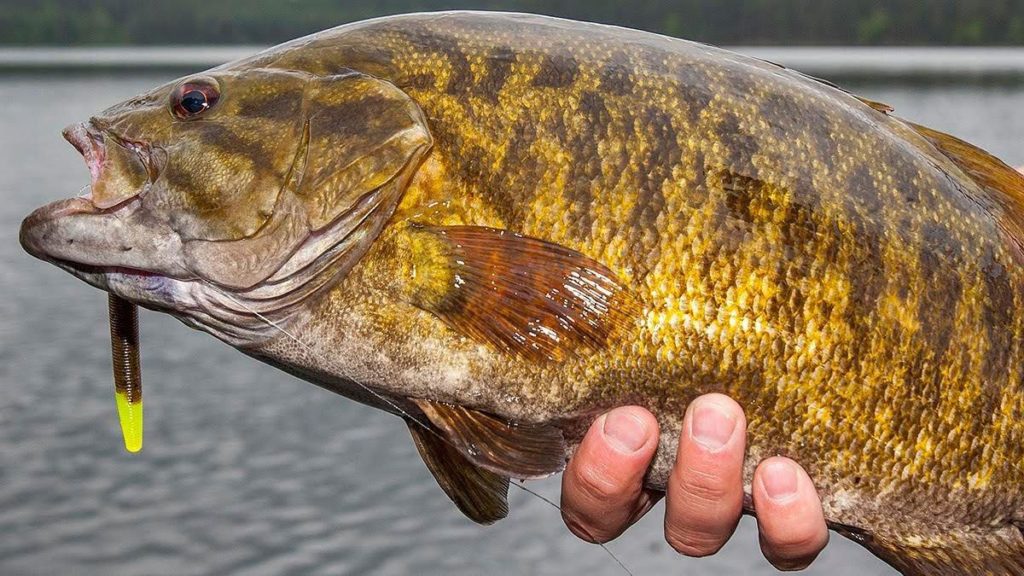 Green Bay Trophy Fishing Is Your Green Bay Smallmouth Bass Guide Service
If you're still not feeling confident about taking to the bass fishing yourself or if you don't want to waste time chasing the smallmouth bass, we at Green Bay Trophy Fishing at Green Bay Smallmouth Bass Guide Service with over 25 years of experience. We can tailor your Door County smallmouth bass charter to your schedule, skill level and more.
If you know when you will be in the area or are already in the area and want to give Green Bay smallmouth bass fishing a try, contact us or check out our rates today!